Would you like to experience the Medieval week from the inside and simultaneously see the outstanding cultural events? Volunteer for the Medieval week 22. - 29. July 2017!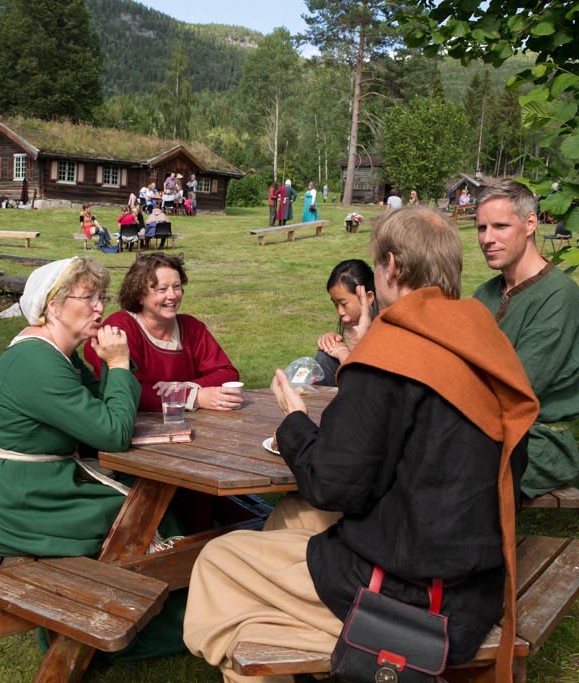 We need volunteers for various tasks during the Medieval week. Below is a description of the various tasks. Take a look - there's something for everyone!
Ticket sale
Sale of tickets at the various concert venues. As a ticket seller, you will come in direct contact with the audience. Participants in this group must be well informed about the festival program, have a service-oriented attitude and good technical understanding of the ticketing system TicketCO. Necessary training will be provided. Working hours: both daytime and evenings.
Venue rigging
Works on rigging and dismantling on the venues, transport of instruments or equipment and assisting on technical setup if needed. Some of the work can be physically demanding. Working hours changes and the need can arise from early morning to late at night.
Transportation
The transport group is responsible for the transportation of artists and guests. In this group we need experienced people with good driving skills. Extended license is an advantage but not a prerequisite. The volunteers in the transport group has variable working hours. The need for transport is primarily within Numedal. Working hours vary from early morning till late at night, and the need is from before festival start until after the festival end. Own car is an advantage, we refund mileage allowance on official rates.
Distribution
Distribution Group works with distribution of programs, posters and banners ahead of and during the Medieval week.
What you get back as volunteer
Free admission to selected events.
Cultural, musical and social experiences that bring good and lasting memories!